Microsoft is running a special pricing promotion for new customers! If you are looking to begin your CRM journey or are ready for a refresh to your existing system, take the plunge with Dynamics 365 Sales or Customer Service licensing. The offer includes the first four months free on your annual subscription of the Professional option for new customers. There is no minimum or maximum number of users required. Savings for the first year for a customer with 10 users is $2,600.00!

Bring your organizational data into a unified solution that ties together sales, customer service and marketing. This will optimize your customer's journey and grow your business!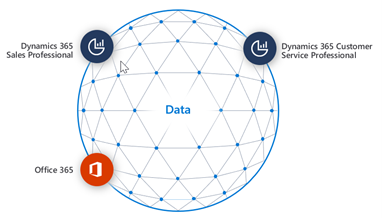 Sales Professional includes:
• Lead & opportunity management,
• Marketing lists & quick campaigns
• Quotes
• Orders
• Invoices and product tracking
• Cases
• Export to Excel
• Reports & dashboards
• and much more!
Customer Service Professional includes:
• Case management
• Routing and queues
• Customer service hub
• Resources
• Work hours
• Knowledge base
• And much more!
This promotion is available through June 30, 2021. Call TopLine Results at 800-880-1960 for more information on how to take advantage of this great deal.
https://partner.microsoft.com/en-us/marketing/dynamics365salesprofessionalcspoffer