Does your organization usually depend on in-person networking, tradeshows or other face-to-face meetings as primary sources of new leads and prospects?
If so, current events have undoubtedly created an area of concern for your organization. How will your organization continue to develop a healthy sales pipeline now that you are unable to participate in these types of events for the foreseeable future? Identifying and nurturing leads is more important than ever given the financial and economic uncertainty we face.
With digital engagement at an all-time high, as much of the global workforce is working digitally and remotely, now is the time to review and ramp up your digital lead generation efforts.
Your organization likely already has a strong digital toolkit in place to help you with your sales development efforts: email marketing, social media, and a website. For most businesses, an effective lead generation program will simultaneously employ strategic elements of each of these tools to ensure maximum lead capture and engagement.
At a time when marketing departments will need to replace lost lead sources using limited and uncertain budgets, online marketing will not only help you reach the broadest audiences possible but will also provide the highest ROI. Indeed, most digital marketing initiatives can be executed and repeated at a fraction of the cost of events and tradeshows!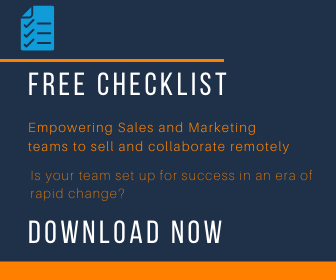 But where to start? Facebook? The website? LinkedIn? Email? While your starting point will certainly be guided by the initiatives your organization currently has in place, we typically recommend starting with a strategy that most organizations can implement fairly quickly: an email automation campaign.
Your organization likely already has the two key elements needed to execute an email automation:
An email marketing tool that offers automation, and
Lists of:
 New leads/prospects
 Old leads that never converted
 Former customers
As long as you have an email marketing tool and lists of potential customers, you can generally create and launch an automation campaign quickly.
Email automation campaigns offer two broad techniques for lead generation:
Drip campaigns

A drip campaign is a predefined set of emails scheduled to go out to your leads and contacts. It is used to develop brand awareness and keeps your company/brand "top of mind" for your subscribers. As the name implies, it consistently "drips" emails – usually providing information about your company, products/services and other relevant information over a series of weeks or months. A well-crafted drip campaign is designed with the goal of guiding your prospects down the sales funnel by educating them about your organization. A drip campaign is a great low-resource way to "warm up" new leads.

Nurture campaigns

A lead nurturing, or customer journey, campaign is very similar to a drip campaign in that you predefine an automation. However, the content and timing of the messages your subscribers receive is dependent on their individual behavior and activity. It is used to build trust and strategically develop relationships with your subscriber by responding to their activity – providing them information only when they signal they need it and selling to them only when their actions indicate they are ready. This approach is a great way to re-engage old leads or former customers. Since a nurture campaign is more personalized than a drip campaign, it generally requires a bit more effort to develop.
While there is a distinction between the two types of automations, the terms are generally used interchangeably, and the two techniques are often used in tandem in the same automation campaign. A common approach is to start your prospects out in a drip campaign, and then move them into a nurturing-focused campaign once they've shown engagement.
There are many marketing software solutions out there that offer list management and automation: Click Dimensions, Pardot, Constant Contact, MailChimp, HubSpot, and Act! Growth Suite, to name a handful. With such a variety of solutions out there, it's easy to find one that offers the appropriate balance of cost and features your organization is ready to use. Additionally, most solutions offer various integration options with your website, social media platforms, and CRM systems such as Zoho, Microsoft Dynamics 365, and Salesforce.
Automation is one of the best ways to quickly improve your marketing results. 80% of marketing professionals report that marketing automation leads to increased lead generation, and that 77% also report increased lead conversion due to automation.*
Now is the perfect time to review and implement drip and nurturing campaigns. Even if your subscribers are not ready to buy now, your automation campaigns will help you establish relationships with them, so that when they are ready, you will be more likely to know, and they will be more likely to think of you.
In the days to come, we will be highlighting other specific strategies you should be considering in the weeks and months ahead to help your lead generation strategy.  Let us know if you have any questions or would like any advice about your digital marketing efforts. Our email is info@toplineresults.com.
If you'd like to receive our monthly newsletter highlighting our best content of the month, sign up here and check the "receive newsletter" box.
* https://funneloverload.com/marketing-automation-statistics/