Vendor hosted solutions are a great way to defer infrastructure costs and resources for an organization, but where is your data? Zoho CRM discloses that information during sign up and gives you a choice!
When you initialize your account, the system looks at your IP address and preselects a location based on your information: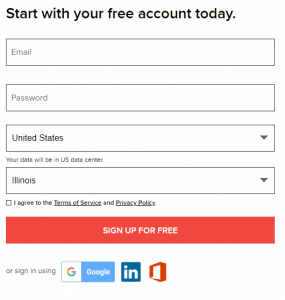 Sometimes it is also important for companies to maintain compliance standards and Zoho allows for the country to be changed during sign up if needed. Below is the list of compliance certifications offered at each Zoho datacenter co-location facility.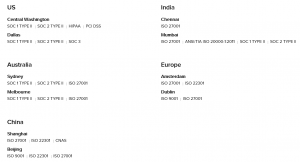 At TopLine Results, we can assist you with selecting the right CRM solution based on your security needs. Reach out to schedule time with one of our representatives. 800-880-1960 or info@toplineresults.com
Source: https://www.zoho.com/know-your-datacenter.html