Wherever you turn, there's news about COVID-19 and what is being done to prevent its spread. Here is a message our President, Fred Varin, recently shared about the measures TopLine Results is taking to address concerns about the Coronavirus pandemic.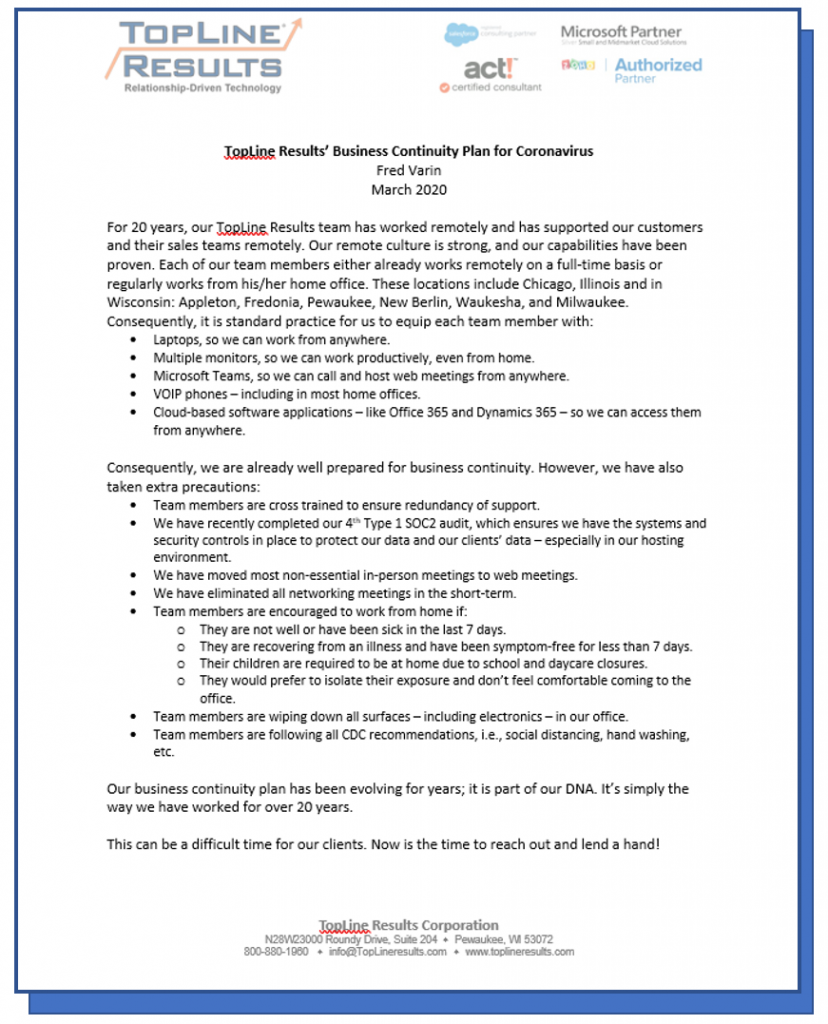 We know that not all businesses work well remotely, so we are ready to help our client's transition during this difficult time. TopLine Results can help your business:
Better utilize its database to support your remote workers. This may include:

Improved activity tracking
Reports and dashboards for remote workers as well as managers
Simple productivity tools to save time and increase effectiveness

Use digital marketing to replace lost lead generation from cancelled tradeshows and events.
TopLine Results is well-poised to help you turn this time of uncertainty into an opportunity for improvement. Now is the time to act. Call us at 800-880-1960 to start building your team's business continuity plan.