Today integration is key. No one likes having multiple systems that don't talk to each other. One of the most common requests I've been getting recently is to be able to integrate Dynamics 365 with Microsoft Teams.  It makes sense that if you're active in your CRM, you should be able to communicate with others easily from that same CRM system without having to switch apps. This is now possible.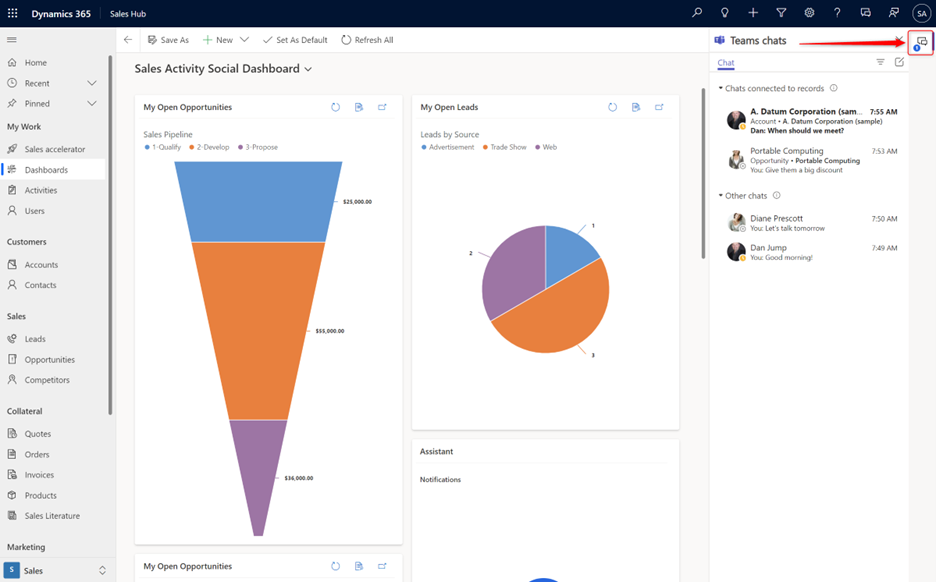 You may have noticed this messaging icon on the right side of your Dynamics 365 screen lately. Click on that icon to expand the "Teams chats" panel where you'll be able to see your Microsoft Teams historical chats.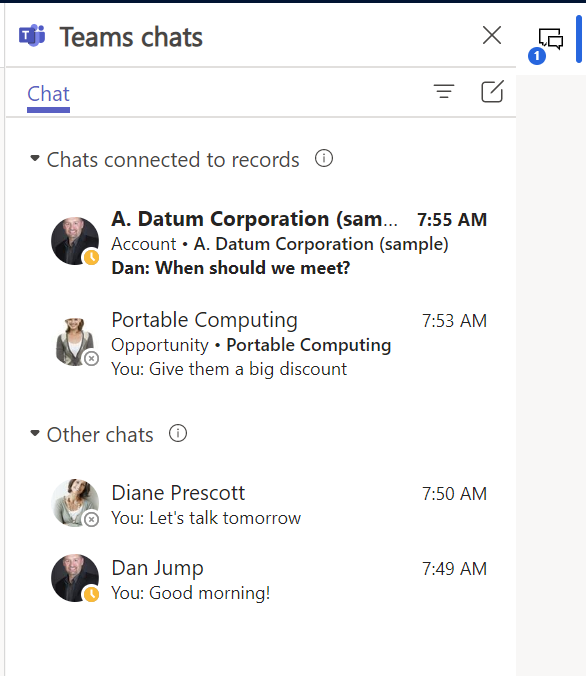 In the screenshot above, you'll see two sections.  The first section is "Chats connected to records". This is a list of chats that are linked to specific records in your CRM system. These records could be account records, contact records, opportunity records, or others. This doesn't mean that you're chatting with the account or contact, but rather it's an internal group chat regarding that account or contact. I have two chats going in my example, "A. Datum Corporation (sample)", which is an account record, and "Portable Computing", which is an opportunity record. If I click on the "A. Datum" chat, a window will open that shows the chat history and allows me to chat with others.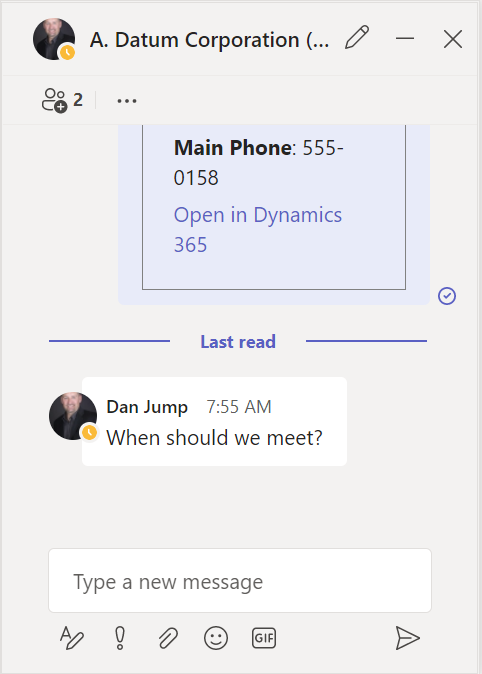 Once again, I'm not chatting with someone at "A. Datum Corporation", but rather I'm having an internal chat with one of my coworkers about that account record. The same is true if I were to click on the "Portable Computing" chat. It would allow me to chat internally regarding that opportunity.
I can also quickly go to the associated record by clicking on the ellipse and choosing the "Open Record" option.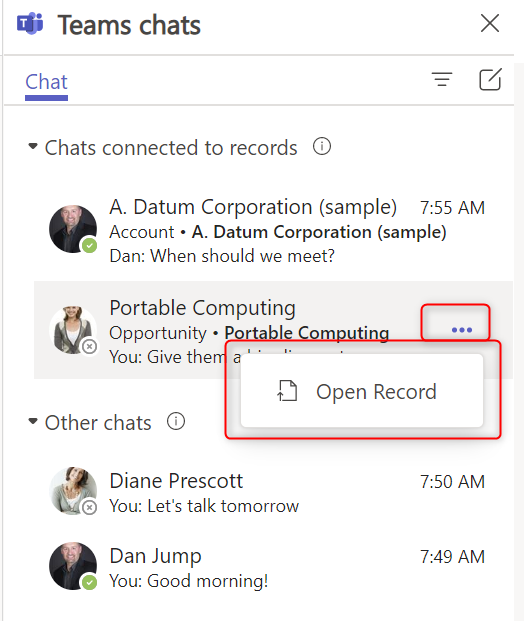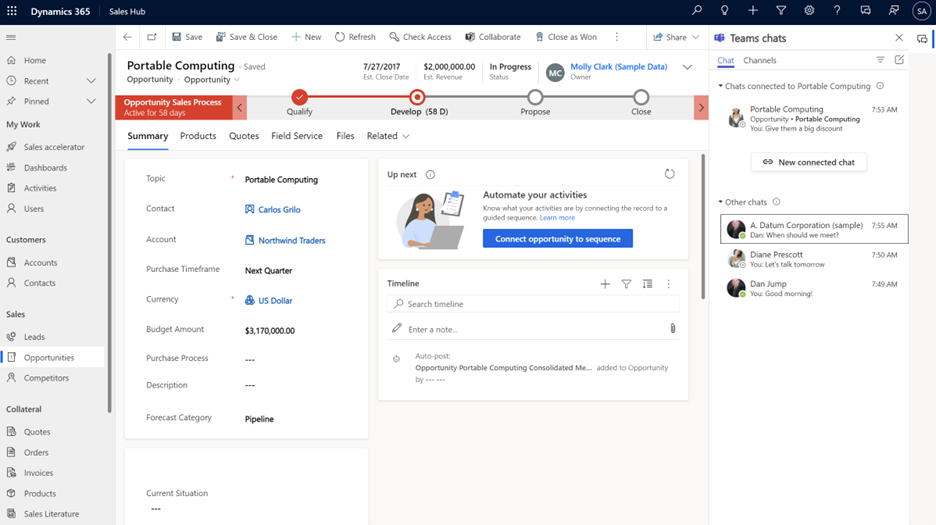 By integrating Teams directly inside Dynamics, I can quickly start and continue group chats without having to leave my Dynamics app. This is a great tool for organizations with long, collaborative sale cycles or project management.
The main downside to this feature is that incoming messages are not easily noticed. There is no screen pop-up to indicate that you've received an incoming message so you will not be notified if someone tries to send you a message. This is a pretty big issue which means that you'll still need to keep Teams open elsewhere. The second issue is that you always have to click on the bar on the right side to open the Teams panel. It will not stay open after you've refreshed or closed your browser.
This is a great step in the right direction for setting up and organizing group chats, so I do recommend you give this a try. Contact TopLine Results for more information about the Teams integration feature and how it can be used in your organization by calling 1-800-880-1960 or emailing info@toplineresults.com.