Do you know the amount of website traffic you are missing? Most businesses focus on the traffic coming to their sites and what prospects do after they land there. By limiting your focus to just the traffic you receive, you are losing sight of the big picture and all the website traffic you are missing. Google Search Console enables you to understand how your website pages are performing in Google Search results and helps you identify what issues you can address to improve your site's Google Search performance, including where you may be missing out on traffic.

There are many reasons why we use Google Search Console both for ourselves and for our clients. Here are our top three favorite features:
Understand which keywords are getting you impressions with Google. Capitalize on those keywords.
An impression is when your webpage shows up in Google Search results after a user types in their search terms, aka "keywords." You can review the keywords that are driving traffic to your website or specific webpages.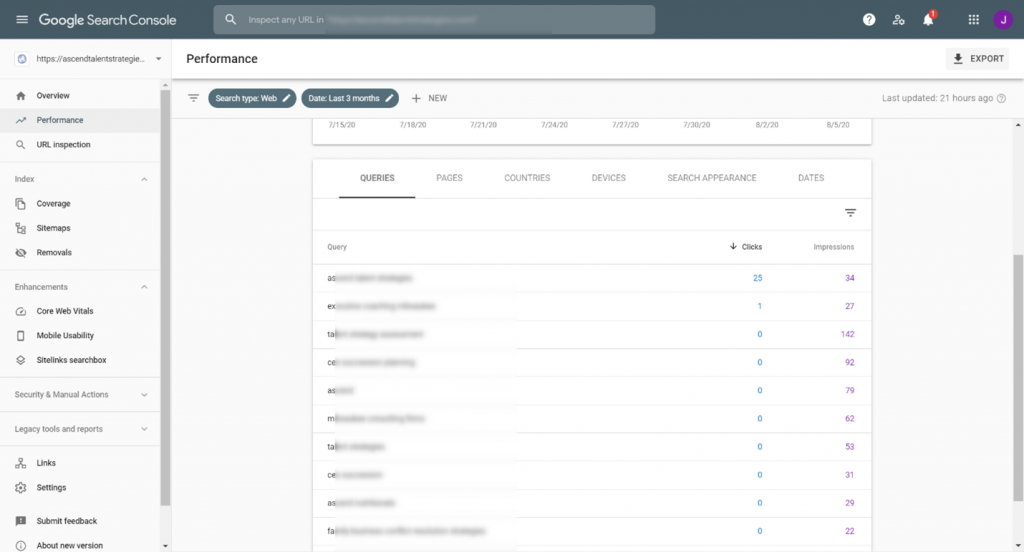 Make your site more mobile friendly by using the Mobile Usability feature.
Google prioritizes the mobility of your website as a key metric when determining your website's search ranking. Website and pages that do not pass Google's mobility rules are penalized in search ranking. With Google Search Console's Mobile Usability feature, you can get a quick view of any problems and make edits to your website to resolve mobility issues. This is critically important, because more and more users are turning to their tablets and mobile devices for web searches.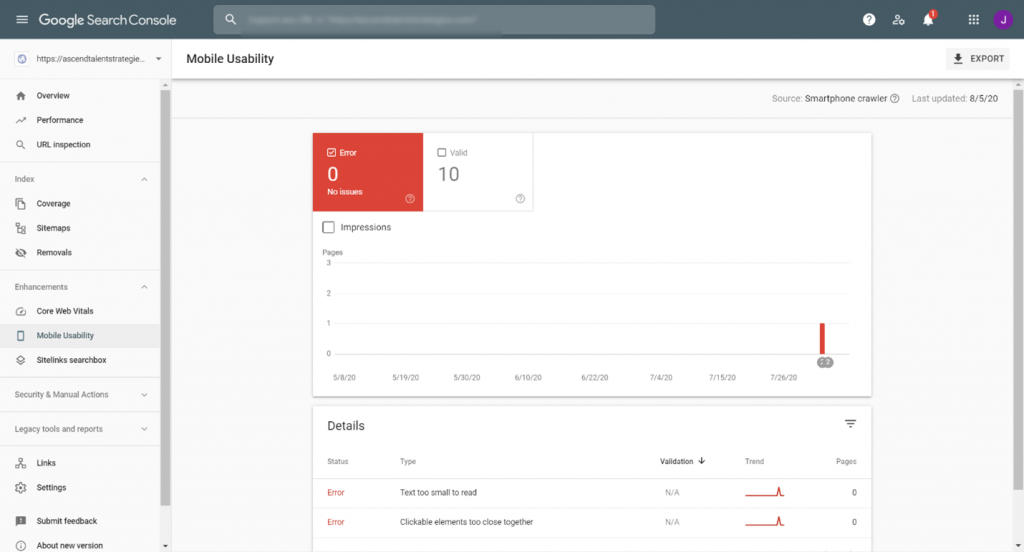 Make sure all your active webpages are indexed by Google.
Have a quick view of all your active webpages currently being crawled/indexed by Google. Many times, we publish a blog post or add new content to our websites, but do not check that the content is going help our site perform better in search results. Make sure your pages are indexed by Google to positively impact your website's search results.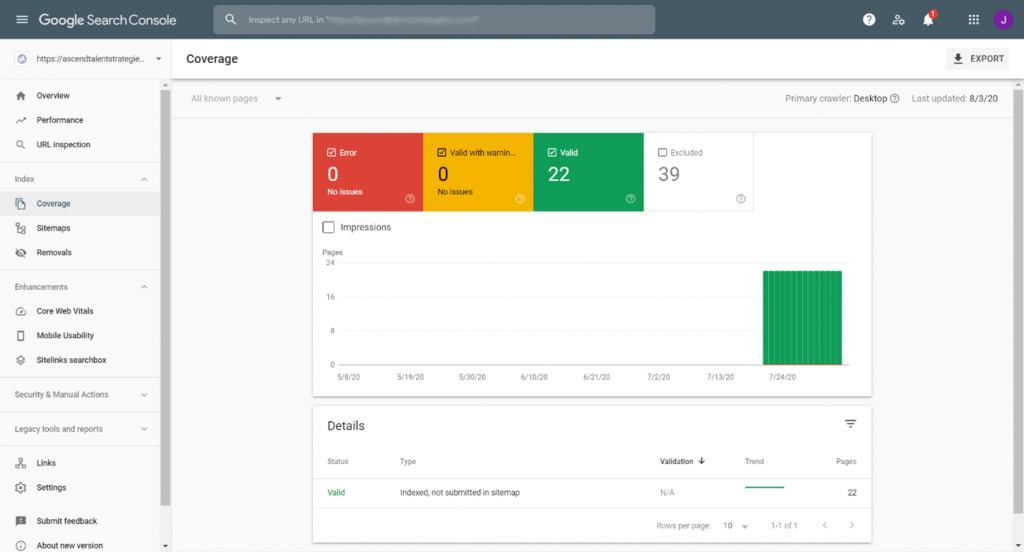 Google Search Console can add a lot of value, and the best part is it's free! If you need help setting up Google Search Console or want to learn more about how it could help your business, contact us at 800-880-1960 or info@toplineresults.com.