This summer Act! released version25! This new version is equipped with advanced capabilities, making it easier to design custom reporting dashboards, send SMS text messaging, and gain valuable insights from your data to maximize your business performance. Explore all the new enhancements below.
New Act! CRM Enhancements:
Act! Advanced Dashboard Builder
There are now more options to visualize your data with Act! Insight advanced dashboard builder included with your Act! software subscription. This feature allows tracking of valuable insights from any contacts, companies, groups, and opportunity records. You can find the new advanced chart builder button when creating a new chart.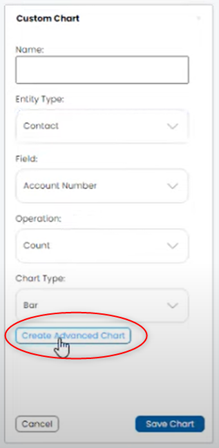 In the dialog box pictured below, you can add multiple criteria within the chart builder to oversee your entire business process.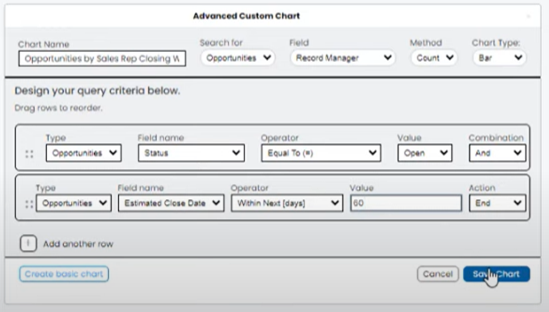 Here is the output showing a graph of open opportunities expected to close in the next 60 days listed by rep.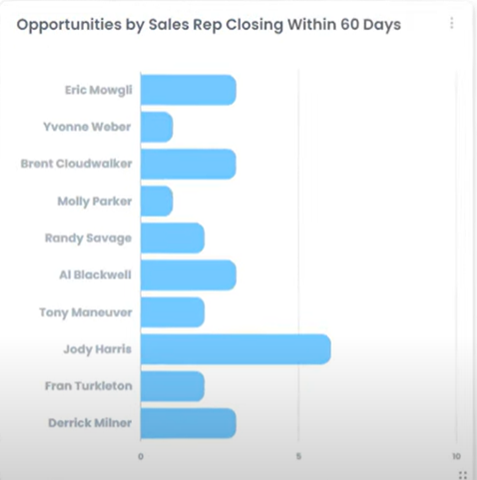 Now there is much more power than the previous dashboard builder to hone in on any business focus areas!
Act! SMS Text Messaging
Another new feature released is SMS4Act! You are now able to send texts to any contact(s) without having to build a campaign in Act! Marketing Automation. (Note: Act! requires a subscription service to use the texting feature and pricing starts at $6.25 per phone per month.)
To send a text, simply look up a contact and check that the phone and/or mobile phone has data. Then, click on the Send SMS button in the icon bar shown below.

After a text message dialog appears, add text or use text from a saved template. Choose the correct phone number and select Send. There will be a send to contact confirmation screen previewed after clicking send.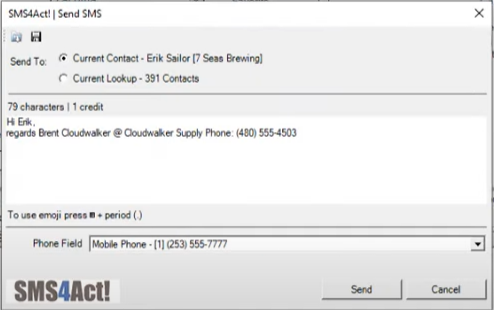 The details of the texts you send are all stored in the history tab in Act! for your record. Additionally, once a contact replies to a text message, Act! will add it to the original history record.
New Act! Marketing Automation Enhancements:
Properties Field
Under the Campaign list view, you will now find Properties. This new view has three options available for quicker navigation: (1) open a campaign, (2) go to the dashboard, or (3) perform an export.

Suppression List Filters
Act! includes new suppression list filtering for email sends. To view this, navigate to your Admin Settings, then select the suppression list email and choose between the four options that allow filtering.

Date Field
You will notice additional enhancements made to the date field used in an email merge campaign. Now the date format is set as a default to be used in either all email campaigns or individual ones.
To change the default date for all email campaigns, navigate to My Account to find the new field to select the default merge date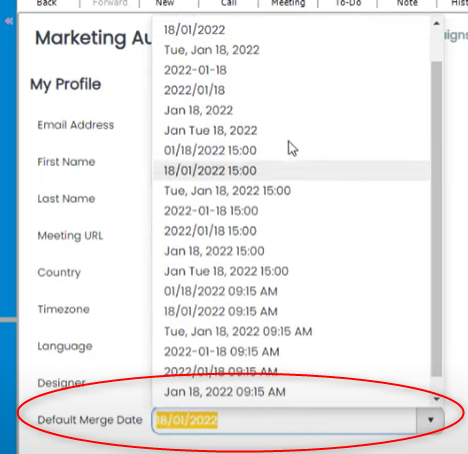 Further, to change the date format for a specific marketing campaign, open Properties from the actions menu with the campaign email and change the Date Format field accordingly.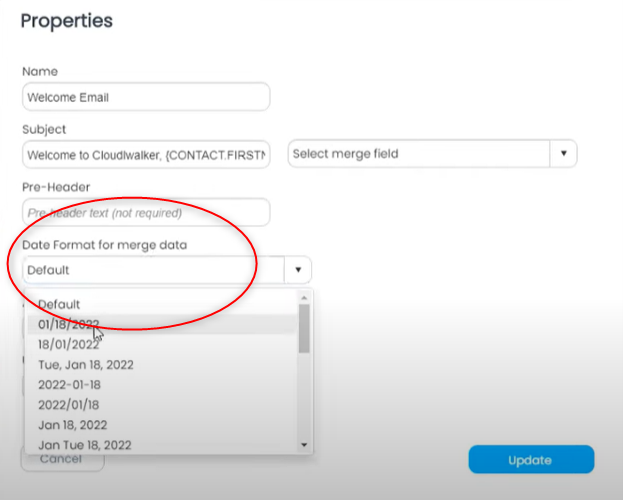 Sorting Options
New sorting options have been added to help locate your email templates. By default, the templates are sorted in alphabetical order, the option for last edit date will help you see the most recent templates used.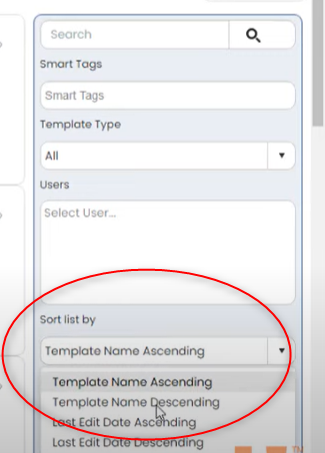 Act! Companion Mobile App Enhancements:
Login Experience
Act! made improvements to enhance your login experience, including a new color scheme and a Remember Username checkbox.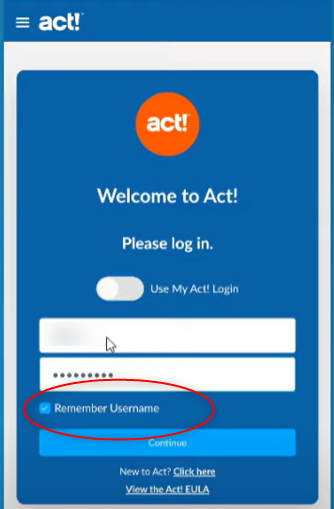 Opportunity Filtering
Another improvement for mobile is more robust filtering from the opportunity view. Simply click on the ellipse to access the filter. Next, set and run one filter. Then set the next filter.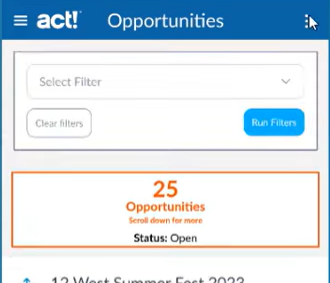 Act! Proximity Search
In the Proximity Search, the default will look at your current location. From the filter icon, you can now set a different zip/postal code or enter the city name to update the search.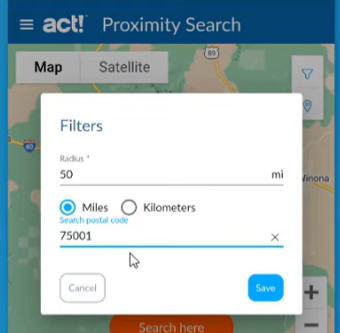 Also, the search allows a click and drag option to move freely around the map, which is very helpful. Just find the new location and choose the Search Here button shown below.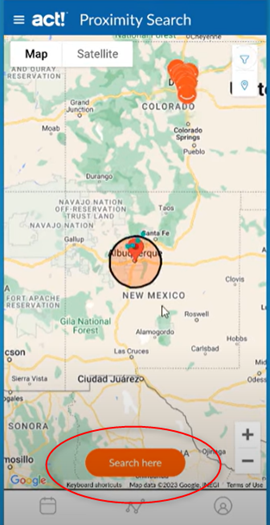 If you have any questions, please contact us at 800-880-1960 or info@toplineresults.com. The TopLine Results CRM team is happy to discuss your version of Act!, upgrade paths, configuration, or schedule a free consultation.