Microsoft Dynamics 365 is a very mature product that has been around for over 15 years now.  It has been enhanced in innumerable ways over its lifespan and it is truly a modern and impressive web app.
However…
Some administrative features are starting to show their age and need a facelift.  One of these features is the view editor.  When creating system views, it can be painful to add columns and arrange your columns how you want them.  This is a feature that needed some help, and help has finally arrived!
If you are using Dynamics 365 Online, you can access the new View Designer from the App Designer.  To do this, go to Settings->Apps.

You'll need to edit an existing app or create a new app in order to open the actual App Designer module.
Within the App Designer, click on Views for an entity and edit one of the views.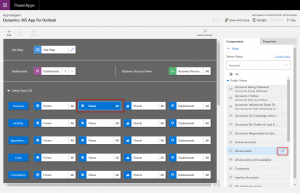 The improved View Designer has a number of great features:
Preview your data directly inside the View Designer itself.
Move columns with simple Drag and Drop functionality.
Add new columns with Drag and Drop control.
Search for columns when adding new columns.
Publish your individual view change. No need for Publish A
Easy to understand filtering.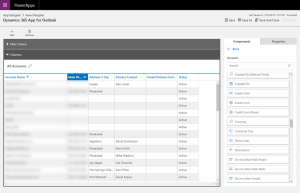 This new View Designer App is significantly better than the traditional way of editing views.  Currently, it is a bit difficult to find, as it is hidden inside of the App Designer, however the benefits of these updates are huge and worth the extra effort to locate.
Work with TopLine Results to unlock the hidden gems of your CRM system.  Contact us – Info@toplineresults.com or 1-800-880-1960 – to learn more about new and upcoming features!