Act! emarketing is the latest email marketing tool released by Swiftpage. All Act! v17 users have free access to Act! emarketing Basic valid for up to 500 contacts. Additional plans are available for purchase if you have more than 500 contacts or need a team plan.
Act! emarketing offers Act! users an easy-to-use template editor to build email templates and communications to send to their contacts. The newly improved template editor includes drag-and-drop features, as well as a style editor to control all the colors and text options in one place. Below is a view of the new and improved template editor.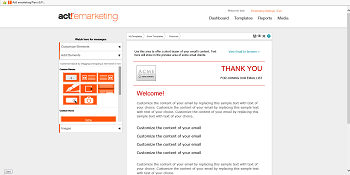 The main benefit to Act! users is managing their marketing groups directly in Act! vs importing and exporting information into other third-party email providers. Act! users can simply create groups and send email blasts directly to an Act! group, contact, company or all contacts.
Once the email has been sent out to your Act! group, you can download a call list directly into Act! for an additional fee. This will allow you to rate the interactions of your contacts with your email blast and create a calling campaign around their interactions. Below is a screenshot of the call list feature in Act!.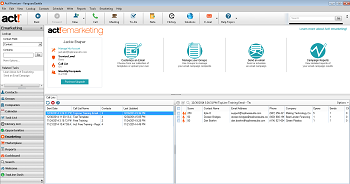 For a demonstration of Act! emarketing or a trial, please contact us at info@toplineresults.com or call 800-880-1960. Look for future blog posts on Act! emarketing vs Swiftpage emarketing.